Naramata – AMAZATASTIC Tour!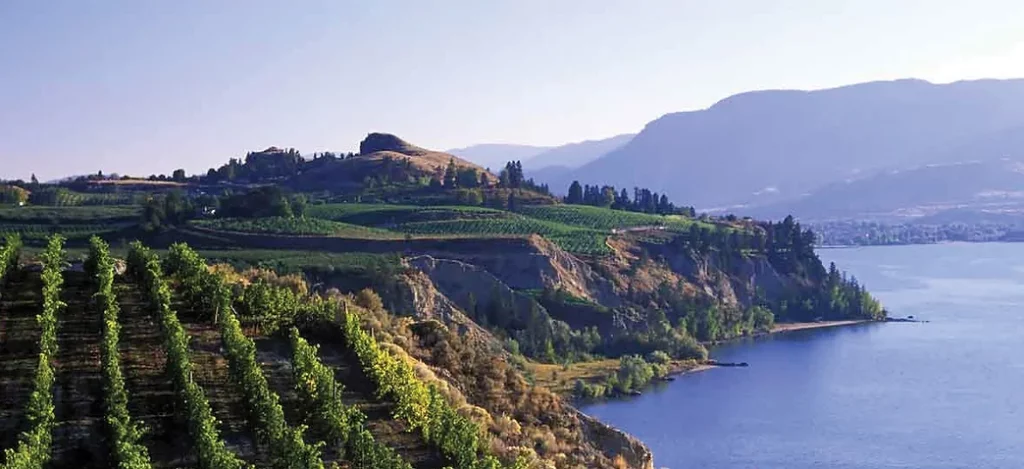 Indescribable, is how we try to explain just how sensational this tour is…SO WE MADE UP OUR OWN WORD. A quick drive south of Kelowna down along the gorgeous lake with views that seem endless, just as you come into the town of Penticton if you look to your left you can't help but feel like a kid at Christmas as you glance at more than 40 different wineries on the world renowned Naramata bench!
One thing that you read about with all these tremendous wineries on the bench, they all came from a hobby, or a dream and a wish. Those dreams and wishes all came true from a hard working family owned and operated mentality that has built these empires from the ground up. Pouring years and years of blood sweat and tears into these wines that we are able to enjoy today. You will read that many of these wineries were established by an eager husband and wife team, that has then passed it down to a family tradition. It is not uncommon for kids and even grand kids to be playing vital rolls in to todays production. Pretty fascinating when you put all that into perspective.
This tour has it all from the scenery, to the incredible variety of wines and stunning architecture that went into the wineries themselves. You won't wanna miss the AMAZATASTIC TOUR! 
Additionally, all tours include a knowledgable and fun tour guide and complimentary bottled water on board. We'll even let you have the AUX cord while we drive!
Lunch costs not included.
More Questions? Check out our FAQS page or contact us today.
Potential Wineries include:
La Frenz Estate Winery

Joiefarm Winery

Lake Breeze Vineyards
Nichol Vineyard
Kettle Valley Winery
Lang Vineyards
Therapy Vineyards
Moraine Estate Winery
Bench 1775 Winery
Black Widow Winery
Hillside Winery
Laughing Stock Vineyards
Red Rooster Winery
Terravista Vineyards
Ruby Blues Winery
Marichel Winery