East Kelowna – Back Country Adventure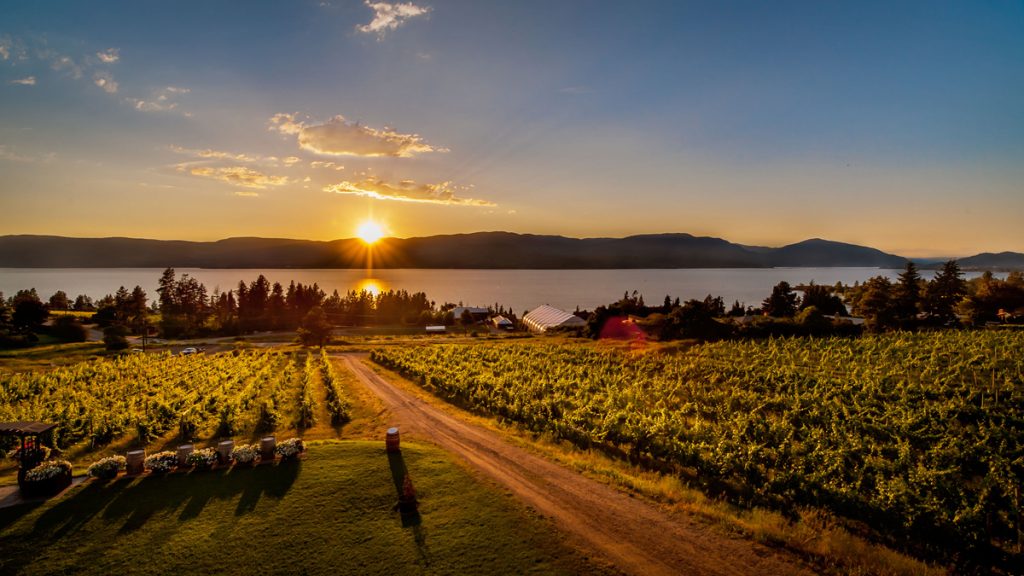 Welcome to the farm land of east Kelowna! Tucked away behind the rows and rows of apple and cherry orchards you will arrive at some magnificent wineries that will make your taste buds tingle. East kelowna exudes "hidden gem" vibes as you wind your way through the quiet backroads, passed world class golf courses and acres of vibrant green agriculture.
The one main similarity that you will find within each specific winery in East Kelowna…Their passion and dedication to the history and how to accurately display the history and culture of the region within the design and operation of their properties! it truly is a sentimental feeling that leaves you wanting to learn more!
This side of the Okanagan holds a different style of breathtaking views and it is a fantastic place to make some POUR DECISIONS!
Additionally, all tours include a knowledgable and fun tour guide and complimentary bottled water on board. We'll even let you have the AUX cord while we drive!
Lunch costs not included.
More Questions? Check out our FAQS page or contact us today. 
Potential Wineries include:
Cedar Creek Estate Winery
The View Winery
The Vibrant Vine
Priest Creek Family Estate Winery
Kitch Wines
Spearhead Winery
Frequency Winery
Martin's Lane Winery
Tantalus Vineyards
Summerhill Pyramid Winery
Sperling Vineyards
Camelot Vineyards