District Wine Village – One Stop Shop!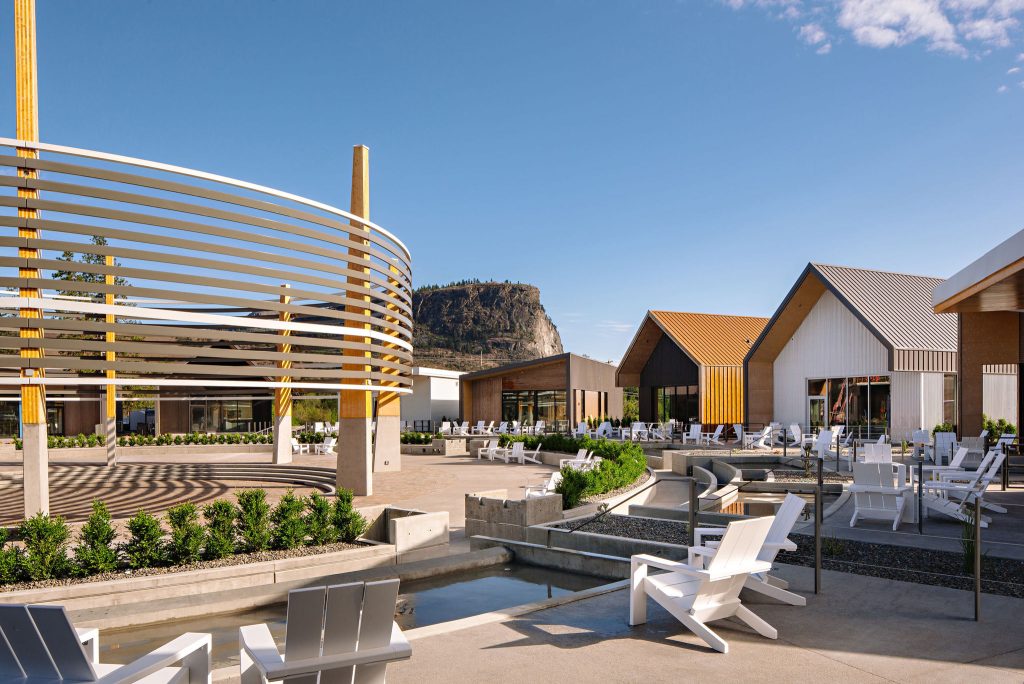 You know how, when you go to a hockey game…There's your seats, the game, multiple food and beverage stands, and usually some sort of event that pops on the jumbotron to keep fans engaged…? Yeah, welcome to the stanley cup of wine tours. Introducing the one stop shop district wine village! This incredible facility hosts not 1, 2 or 3…but 13 artisan wine producers! Talk about coming for the show hey? If that isn't enough, there is also a brewery, a distillery, and an eatery within the same location!
Try some wines, maybe dabble on over and enjoy a beer or two and finish off with some mouth watering food you can enjoy by the fountain at the centre of the plaza! This is a very exciting option and also our most economical tour. The remarkable Oliver wine village is the perfect place to make some POUR DECISIONS!
District Wine Village wineries are open seasonally, weekends over the winter and daily from April-December. 
Additionally, all tours include a knowledgable and fun tour guide and complimentary bottled water on board. We'll even let you have the AUX cord while we drive!
Tasting fees & lunch costs are not included.
More questions? Check out our FAQ page or contact us today.